Physician, Heal Thy Financial Self
Achieving Mastery Over the Finances of Your Practice
Do you lay awake at night wondering if your practice is doing well financially? Are you concerned about your reimbursement? Are you thinking that your group could be doing better, but it feels like you're missing something? Want a big piece of new equipment or an expansion, but not sure it will pencil out? Or, do you shudder every time a financial question comes up? If you answered yes to any of those questions, this book is for you. Walk through this concisely written executive summary of how to manage the finances of your practice in just a few hours a month. Get up to speed on which financial reports to run, how to analyze them quickly, and how to be sure that your cash and other assets are safeguarded. Utilize the Real World Work at the end of each chapter to break it down into manageable and understandable pieces. Take control of your practice finances once and for all. This book is a must-read for any physician owner or leader. Jill skillfully breaks it all down in her easy, conversational style as she demystifies many of the financial tools and building blocks to show you how to run your business successfully and how to achieve mastery over the finances of your practice.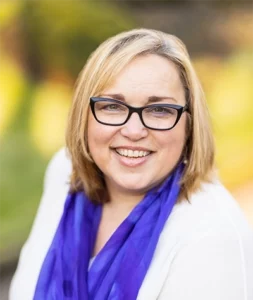 Jill Arena wants your practice to be financially healthy.
She began her career as an auditor in a Big 8 public accounting firm way back in the day, where she learned all about managing the finances of businesses large and small. She transitioned into healthcare thirty years ago and has been running medical groups of various shapes and sizes ever since. She has held positions ranging from Clinic Manager to CEO.
Jill routinely presents to, and serves as advisor on, physician boards and executive committees. She enjoys walking with physician owners on their journey to run their businesses and develop their legacies. She has built a national consulting and revenue cycle company, which has served hundreds of medical groups across the country, and she speaks frequently at healthcare conferences. She loves to travel, entertain friends and family with gourmet meals, and hang out with her daughter, Bella and their crazy Labradoodle, Shaggy.
Praise for PHYSICIAN, HEAL THY FINANCIAL SELF
Physician-owned practices remain critical to the ecosystem that delivers care in our nation, and in our communities. In Physician, Heal Thy Financial Self, Jill Arena explains in a pragmatic and compelling way how to understand, run, and position independent practices for a bright future. This is an important time for physician practices to thrive, certainly for our patients, but also for our doctors to rediscover the joy of medicine.
Independent medical practices need not be a 'dying breed,' but rather a vital, thriving part of our medical system. The information contained in Physician, Heal Thy Financial Self can help to pave the way to better financial performance and fewer sleepless nights for physician leaders and business owners. Whether you are the president of the board, an up-and-coming partner who wants to learn more, or a physician leader within a large group, this concise guide will serve as a road map for gaining control and monitoring the financial health of your practice in just a few hours a month.
Downloadable Resources from PHYSICIAN, HEAL THY FINANCIAL SELF