Are you being paid by insurance companies as much as possible and as fast as possible? Is your coding optimized? Are you actively managing your claim denials?
Choose the option that's right for you or request your no cost revenue cycle review.
Managing and maximizing your revenue is the lifeblood of your practice. Too many practices don't have the best processes in place to achieve and maintain control over critical billing, coding, collections and claims management functions. This is often true even with practices who think they have strong systems in place. Have you had an objective assessment recently?
The difference between medical billing and expert, comprehensive revenue cycle management can be worth tens or hundreds of thousands of dollars each year to a healthcare practice.
We support clients running the following software:
Don't see your software here? Contact us as we regularly add new software from our client list.
Our team utilizes our state-of-the-art integration with your clearinghouse to better analyze denial data and improve your billing processes.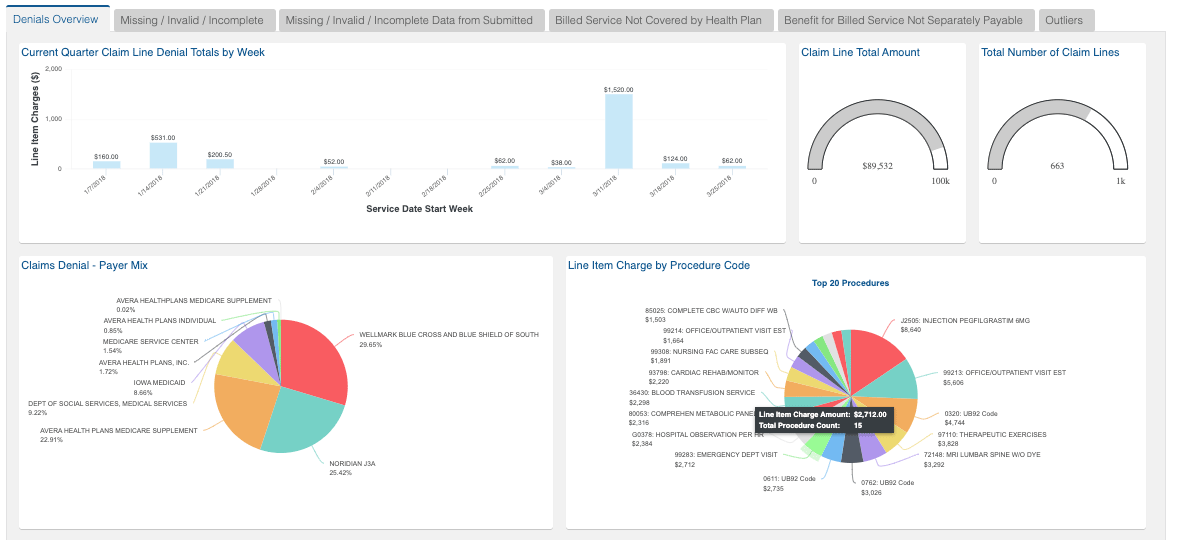 Our team provides high-quality RCM services for many healthcare practices and most specialties and subspecialties. We work with multiple EMR systems and are proud to perform at or better than MGMA's 90th percentile on our revenue cycle metrics.
We offer three different options for our RCM clients, from hourly, à la carte services to comprehensive RCM packages. Let us put our expertise to work for you. Our team of experienced billers help to manage your revenue cycle and processes. We focus on optimal coding, faster payments, and fewer denied claims for maximized reimbursement. We even offer interim billing manager support if you need temporary leadership in that role.
Be sure to check out our no-risk performance guarantee in the Features Comparison chart below.
Patient billing questions
Master payer file management.
Denied claims managemena and RCM Dashboard
Key performance indicators
Annual fee schedule & RBRVS updates
Supplemental/overflow biller(s)
Biller recruitment
Coding training
Registration workflows
Denied claims analysis
Interim billing manager
No-Risk, Performance Guarantee
We're so confident in our ability to increase your revenue above your baseline that this is the language that we will put in our service agreement with you: if you're not better off financially by this time next year for having hired us, we'll do the RCM at no cost for 90 days so that you can find a better solution.