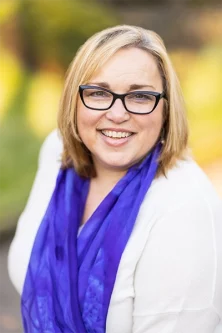 Jill Arena is an experienced speaker on the topics of finance for medical groups and physicians, leading change and financial health in changing times. She has presented to audiences throughout the country, from managers and administrators to physicians and medical group C-Suite executives. She is co-founder and serves as a faculty member for The Physician Leadership Project, and she is the author of Physician, Heal Thy Financial Self. Her engaging style and practical advice consistently earn her high marks with her audiences.
About Jill
She began her career as an auditor in a Big 8 public accounting firm way back in the day, where she learned all about managing the finances of businesses large and small. She transitioned into healthcare thirty years ago and has been running medical groups of various shapes and sizes ever since. She has held positions ranging from Clinic Manager to CEO. Jill routinely presents to, and serves as advisor on, physician boards and executive committees. She enjoys walking with physician owners on their journey to run their businesses and develop their legacies. She has built a national consulting and revenue cycle company, which has served hundreds of medical groups across the country, and she speaks frequently at healthcare conferences.
Why Hire Jill?
Experience:
She has over 30 years of experience leading medical groups.
Published Author:
She is the author of Physician Heal Thy Financial Self.
Interactive:
She engages her audience through Q+As, quizzes and storytelling.
Podcaster:
She is active in the market and continuously puts out updated content on her podcast, Medical Money Matters, which enjoys an international audience.
Custom:
Her presentations can be tailored to address specific objectives.